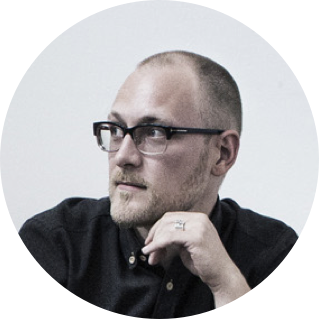 I make things.
You might be interested in:
Notes — my weblog of learning in the open
Work — a portfolio of projects and client services
Now — what I'm prioritizing at the moment
Newsletter — thoughts, ideas and curated content
---
About me
Born 1983.
Hooked in the late 90's:
Never thought about it, but I guess Winamp was my gateway, too. 97/98-ish.. Photoshop 6.0, I think. Lens flares, Different clouds – skin game on fleek. https://t.co/oiVFiYZh8K

— Casper Klenz-Kitenge (@cabgfx) December 10, 2017
Attended formal school in 2000, as a Media Graphics Artist. It sucked. I left.
I consider myself 95% self-taught.
My lastname is pronounced [Klens-Kee-Tayn-Geh].
Working professionally with digital design and development since 2006
Self-employed since 2012.
He/Him.
That silly ring on my finger was given to me twenty years ago. It has a name, and it holds the combined total of all my powers. You will pry it from my dead, cold hands.
For work, I do client services and venture collaborations as the company owner of Pilot, a digital product studio I co-founded in 2015.
During 2019–2020, we've sold Wallo, exited Madforlivet, and Pilot is now wholly owned by yours truly.
The path is now cleared for a couple new ventures that Pilot is cooking up, and I can't wait to show you what 2021 has in store. Keep an eye on pilotcph.dk to learn more.
Here's where my head is at when I focus:
Guilty pleasure: Danish 80's pop.
Late-2013 MacBook Pro 13″ (best computer ever made) + 20″ Cinema + Magic Mouse
2019 MacBook Pro 16″ + 12.9″ iPad Pro (Sidecar'ed) + Magic Mouse
Five things you didn't know about me:
I firmly believe the world needs more high-fives. Hell, I give my grocery clerk hi-5's all the time.
I once performed life-saving CPR, outside in freezing temperatures, in the midst of a heavy bender (danish x-mas parties are something else.)
I've never travelled much. In fact, I've only ever been outside of Europe once. (A grave mistake I intend to rectify with/for my kids.)
I used to rap, and was ok at it (my first company was a record label.) Semi-professional from early-to-late 2000's. Largest venue: approx. 5.000 people at Roskilde Festival 2009.
---
Elsewhere
Are you on my newsletter?