---
Jobs Theory and its associated frameworks helps you create:
Sticky Insights: Make data reliable and understand demand for our products
Common Goals: Low risk and high potential
Shared Language: Eliminate waste and empower people
---
Essential Reads
Sites
---
Intro to JTBD, by Andrei Radulescu, overviewing theoretical foundations, history and application, and the ODI and Switch approaches:
Books
---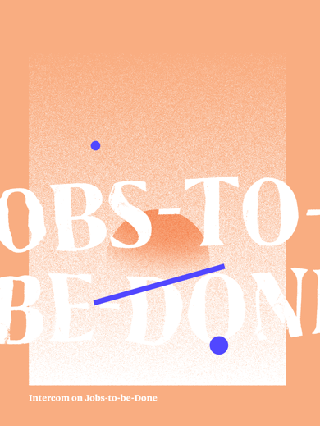 ---
More
---
In these 20 slides, I present the gist of my approach and process with research & discovery, using Switch and ODI, to planning & strategy, using tools from the Blue Ocean shift strategic framework, through to implementation & execution, using Job Stories to guide product development and marketing. A more elaborate explanation is in the works, bearing the working title Glue.
Be sure to sign up for my newsletter for more on this, as I release the parts individually. Plus, when you sign up, I'll send you my worksheets and templates that I use for this process described above. Use the sign up form below to sign up.
---
Get my tools
When you sign up for my newsletter, you'll get these templates and worksheets:
Switch Interview kit for Timeline mapping and modeling demand around the 4 Forces of Progress
Job Story canvas to get you started on building a better backlog
ERRC Grid (Eliminate, Reduce, Raise, Create) to continuously collect, map and hold customer feedback and strategic insights
Strategy Canvas to chart and visualize strategy — where are you now, and where are you going? (Where's the blue ocean?)
---